December 10, 2019
3:25 PM
December 10, 2019
3:25 PM
December 10, 2019
3:25 PM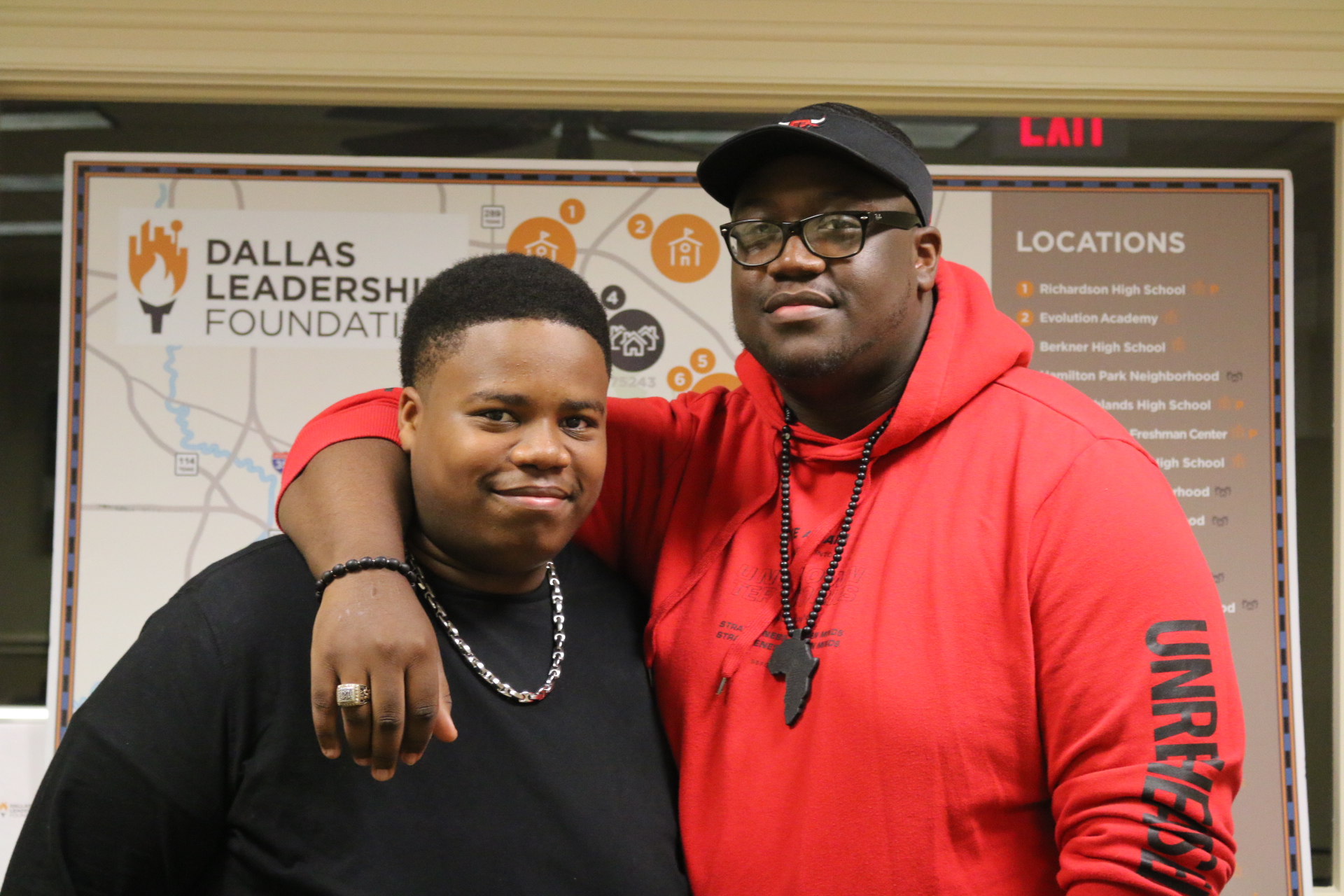 Over the years, Dallas Leadership Foundation has impacted the lives of hundreds of young people but perhaps none more notable than Mark and Devin Lacy. Years ago, Mark attended Richardson High School where he quickly became known for carrying a large wooden cross to school, encouraging students to sign their names and learn more about his faith. Mark has since graduated and is continuing his studies in culinary arts but his impact has continued through his younger brother Devin.
Devin is a high school senior at Berkner High School and is involved in the aviation STEM program, football, and the student advisory council. His introduction to DLF's youth programs came through Mark as he watched him engage with DLF staff and become more involved and outspoken in school. Therefore, when Devin made it to high school, joining Power Lunch was an easy decision.
Devin has had the added benefit of being a part of DLF's after school mentorship program where students and volunteers participate in round table discussions on popular topics and current issues led by our staff. He explains "during lunch, [students] don't have a lot of time" but after school "that's when kids can really speak their minds". Devin, like Mark, continued to deepen his involvement in our programs. Devin made a cross of his own for school. He feels it's important to express his faith and lessons learned through DLF's programs in a visible way amongst peers.
As for Mark, he continues to engage in DLF's work as a volunteer. He credits Robert Triggs, DLF Youth Director, with unearthing his "undercover leader" and is eager to support staff with developing the mentorship program, taking youth to Kids Across America's summer camp, and most importantly, setting an example for Devin. One thing Mark and Devin agree on is DLF being "an easy way to connect" and a "safe haven" for students to speak their minds.
Stories like Mark and Devin's aren't possible without trained staff and volunteers dedicated to influencing positive changes in the next generation. When you support our Hope for the Holiday's campaign, you support our work to develop young leaders across the city.
Published on December 10, 2019 @ 3:25 PM CDT