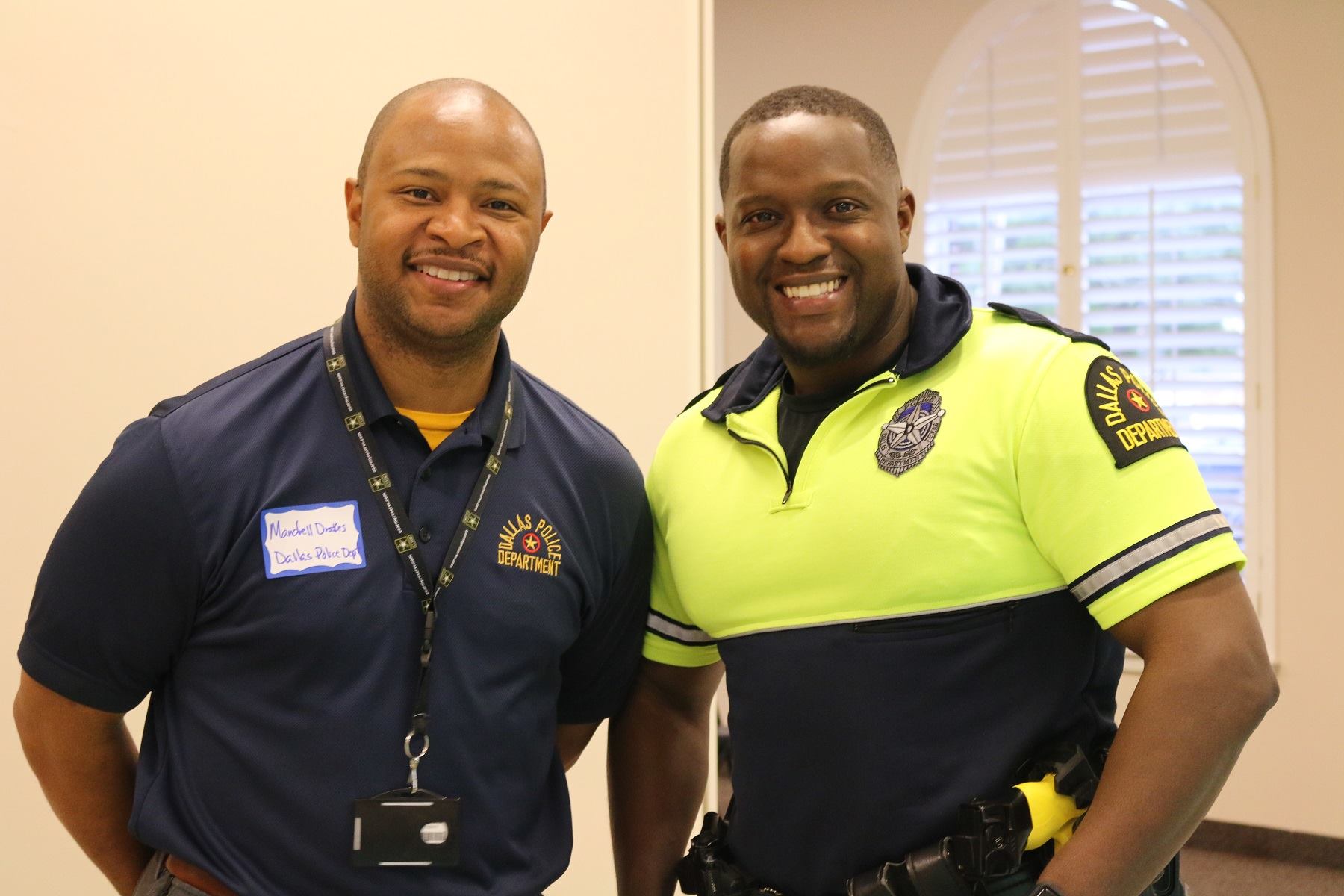 Pictured left Mandrell Drakes
"It may be one of the least controversial statements in American education: Parent involvement can make a difference in a child's education". – Center for Public Education, 2011
Issues like work schedules, transportation, and a lack of communication between the parents and teachers have all been cited as reasons a stronger parental presence is missing in schools. DLF's Youth Team is seeking to fill this parental gap through community collaboration and the development of an after-school mentorship program, Power Mentoring. In the planning phases of Power Mentoring, DLF was fortunate enough to find a partner in the Dallas Police Department. Mandrell Drakes is a long-time community servant and is in his fourth year with DPD as a Community Outreach Representative.
Though Mandrell has only been involved with DLF for a few months, he has volunteered as a mentor through his church, Friendship West, for over 13 years. As an experienced mentor and father of three, he has enjoyed seeing how DLF approaches mentoring both young women and men and how diverse the topics covered are. When Mandrell is on duty, he leverages small but intentional acts to bridge the gap with kids and how they view him as both an adult and a police officer. He keeps stickers and Nike armbands on him so that he can offer them up when he interacts with young people. For him, this helps to momentarily create space for a conversation. A child, especially one that is lacking in healthy parental involvement, has likely experienced adult interventions before.
There are often times barriers to trust that must be taken down brick by brick to foster a healthy mentoring relationship. To that end, Mandrell believes that "working with kids means you probably need a mentor too. More than one." He knows that he is unable to understand all issues his mentees face and sees value in connecting with others to pass down wisdom to his mentees when needed.
Mentoring as a means to close the parental involvement gap has been shown to reduce absenteeism and behavior problems. These indicators are used early on to show that a student may be falling off track. Mentors like Mandrell and organization's like the Dallas Police Department are needed to ensure a better future for at-risk students.
Support DLF and the Power Mentoring program by making a gift to our Summer Match Campaign. Through August 31st your donation will be matched dollar for dollar up to $100,000!
Published on July 18, 2019 @ 4:40 PM CDT