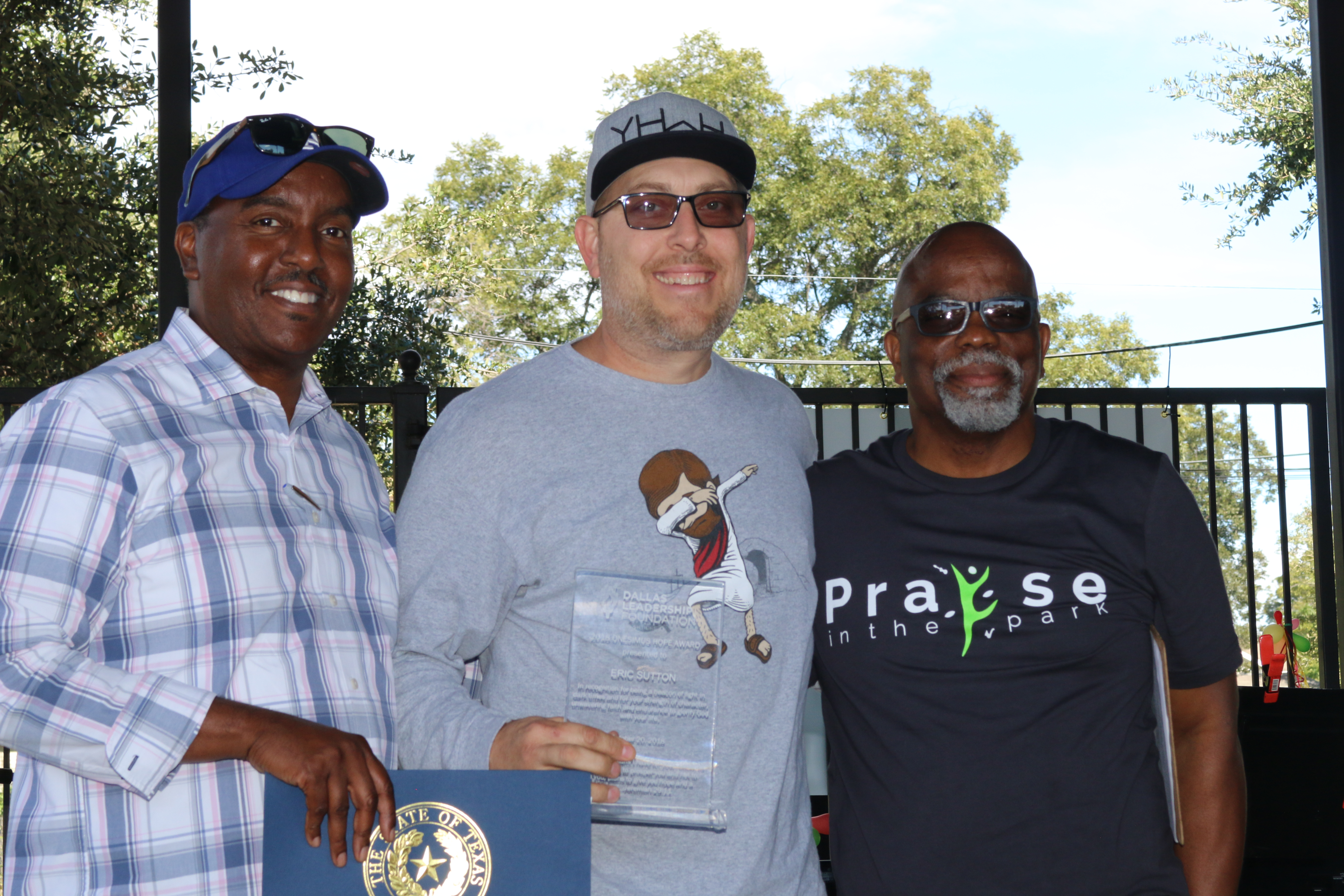 In 2012, Eric Sutton was thrust into an intense season as he simultaneously cared for his wife, Dana, who delivered their twins at 26 weeks, won sole custody of his 10-year-old daughter, and managed a business.
Unfortunately, after five years of sobriety, he experienced a relapse that resulted in a year of jail time. While there, he knew he'd need something greater to help put his life back together and applied to join Dallas Leadership Foundation's Faith Based Dorm program.
While in the dorm, Eric had time and space to focus on developing his relationship with Christ and plan for life after his release date. With the support of DLF staff and volunteers, he began to set goals, study the bible, and eventually feel what he describes as the holy spirit "taking root inside". DLF's process is one that teaches and guides the men in Hutchins State Jail how to crawl before they walk as well as how to build and rely on their community.
Several years have passed and Eric maintains that the husband, father, and friend he is today is a direct result of the work done by Dallas Leadership Foundation. "There are programs and employees in those programs that systematically shuffle you through the jargon but there's no real connection between the program and the human being. With [DLF] there is a genuine connection to the person. It's part of the culture. They really receive you as you are."
With tears in his eyes he speaks about what euphoria means for him now: a stable phone number, home, clean clothes, access to school, and toys. All things for his children. He's spent the last four years working towards creating a stable environment built on and around Jesus. He now looks forward to sharing his story with men in the same position.
There are thousands of stories like Eric's. Many men in the Hutchins Unit are in need of hands on guidance, a deep spiritual connection, and practical resources pre and post release to provide them with the best possible chance for a full recovery. Donations to DLF directly support the men in our programs and assist with continued growth and quality of the services provided to them. When you make a gift throuhg August 31st, it will be matched dollar for dollar up to $100,000.
Donate to our Summer Match Campaign today!
Published on July 11, 2019 @ 2:24 PM CDT