December 10, 2019
11:27 AM
December 10, 2019
11:27 AM
December 10, 2019
11:27 AM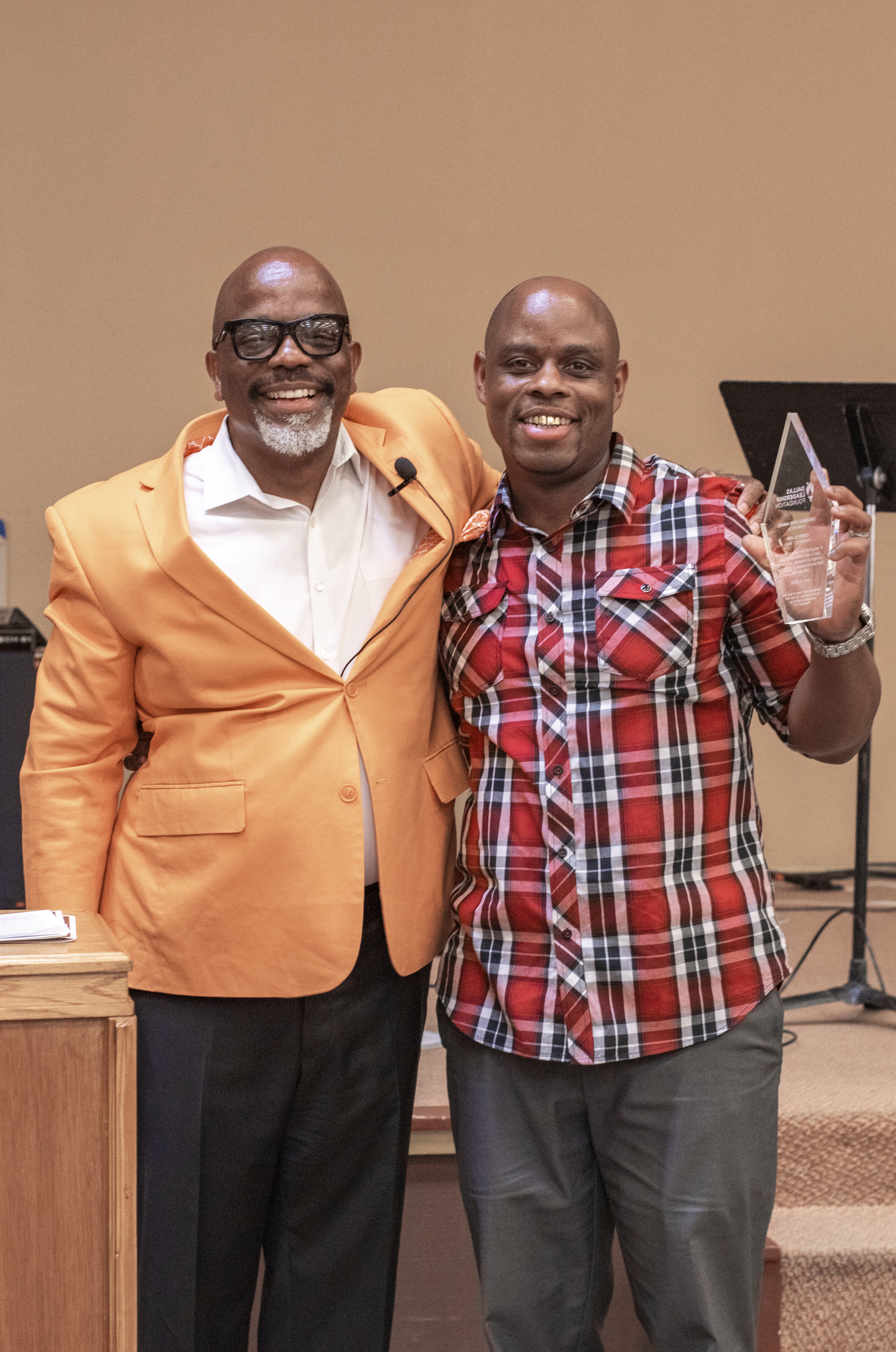 Pictured: James Reed (left) and Corey Clark (right)
Corey Clark was a young man caught with the wrong crowd. Growing up in New Orleans, he'd find himself in and out of jail, abusing drugs, alcohol, and participating in crimes until his mid-thirties. While serving his second sentence at Hutchins State Jail, Corey met James Reed who at the time was simply preaching the gospel. It was enough to catch his attention and upon his release, Corey stayed sober and focused on building a better life. However, after only a year of sobriety, Corey began to fall away from James' advice. According to him, failing to keep a renewed mindset and a relationship with Christ allowed him to fall into old patterns and inevitably begin his third sentence at Hutchins at 38 years old.
At this time, Corey felt that he'd had enough. He knew that "Christ was the only way [he] was going to stop" the pattern of being "locked up". Staring at "a brick wall, seeing that all doors were shut" forced him to want to be and do better for himself and his loved ones. So he entered the Faith-Based Dorm, broken, but ready to change. During his time in the program, Corey recalls the dedication of Dallas Leadership Foundation staff and volunteers were a huge motivating force. Seeing them being faithful every week and watching their relationship with Christ unfold is what kept him focused and supported.
Since leaving Hutchins and the Faith-Based Dorm program, Corey has been intentional about continuing his spiritual development through mentors and building community. As a result, he's maintained gainful employment for six years and will be celebrating five years of marriage in 2020. Corey now enjoys volunteering with DLF and other ministries teaching incarcerated men the same valuable lessons in leadership and spiritual development he learned.
Stories like Corey's aren't possible without the efforts of trained and caring staff and volunteers. When you donate to our Hope for the Holidays campaign, you support us further equipping our team to assist those experiencing incarceration.
Published on December 10, 2019 @ 11:27 AM CDT