December 10, 2019
3:49 PM
December 10, 2019
3:49 PM
December 10, 2019
3:49 PM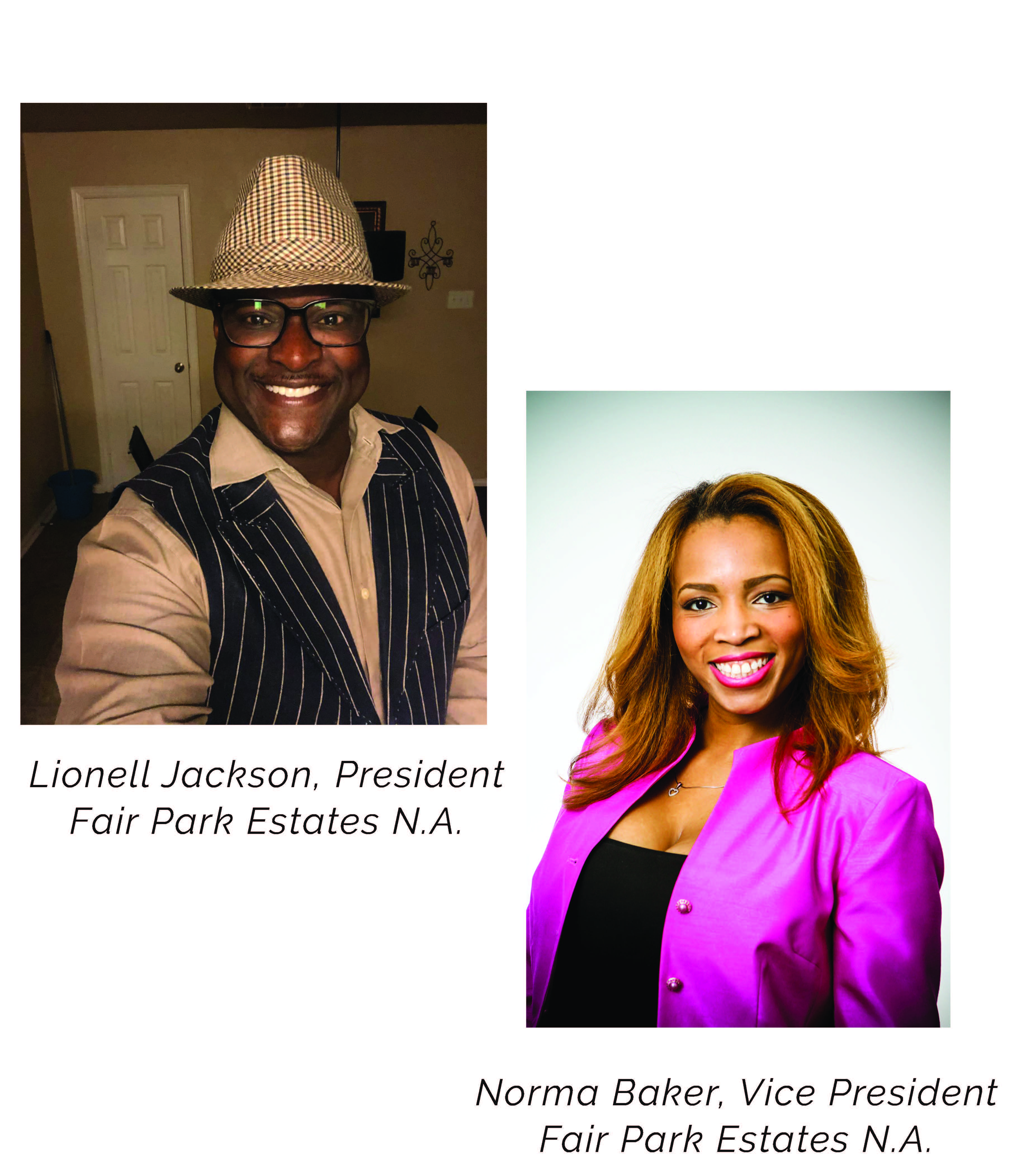 Fair Park Estates is one of the newest communities developed by SouthFair CDC, an organization dedicated to revitalizing South Dallas. As SouthFair understands the importance of community in vulnerable areas, they assisted residents in establishing a neighborhood association. After a few years and many changes in leadership, the newly formed association was on its own. Lionell Jackson and Norma Baker took it upon themselves to lead as President and Vice President respectively.
Lionell and Norma have long histories with community engagement and advocacy. Lionell works with the Dallas Housing Authority helping low-income families become self-sufficient and Norma spent her childhood watching her parents serve as leaders in their neighborhood association.
Despite their experience, Lionell and Norma felt like they needed support to truly impact their new community so they connected to Dallas Leadership Foundation. Together, we have supported their neighborhood beautification projects, provided crime deterring methods like motion-sensing lights to homeowners, and attended training on community development strategies. Most recently, Norma accompanied the DLF team to Waco for the Texas Christian Community Development Network conference.
Collectively, Lionell and Norma feel like, through their leadership roles, they've learned so much about themselves and the resources in the city but they credit DLF with helping them develop better engagement strategies. Norma states we (DLF) "connected [them] to other neighborhood associations and it has been great because it's not so blind." Working with DLF for Fair Park Estates is "like having a mentor". It is this mentorship that gives them confidence and resources to truly build the neighborhood of their dreams.
Stories impacting communities like Fair Park Estates isn't possible without trained staff and volunteers. When you support our Hope for the Holidays campaign, you support us in helping our neighborhoods thrive.
Published on December 10, 2019 @ 3:49 PM CDT