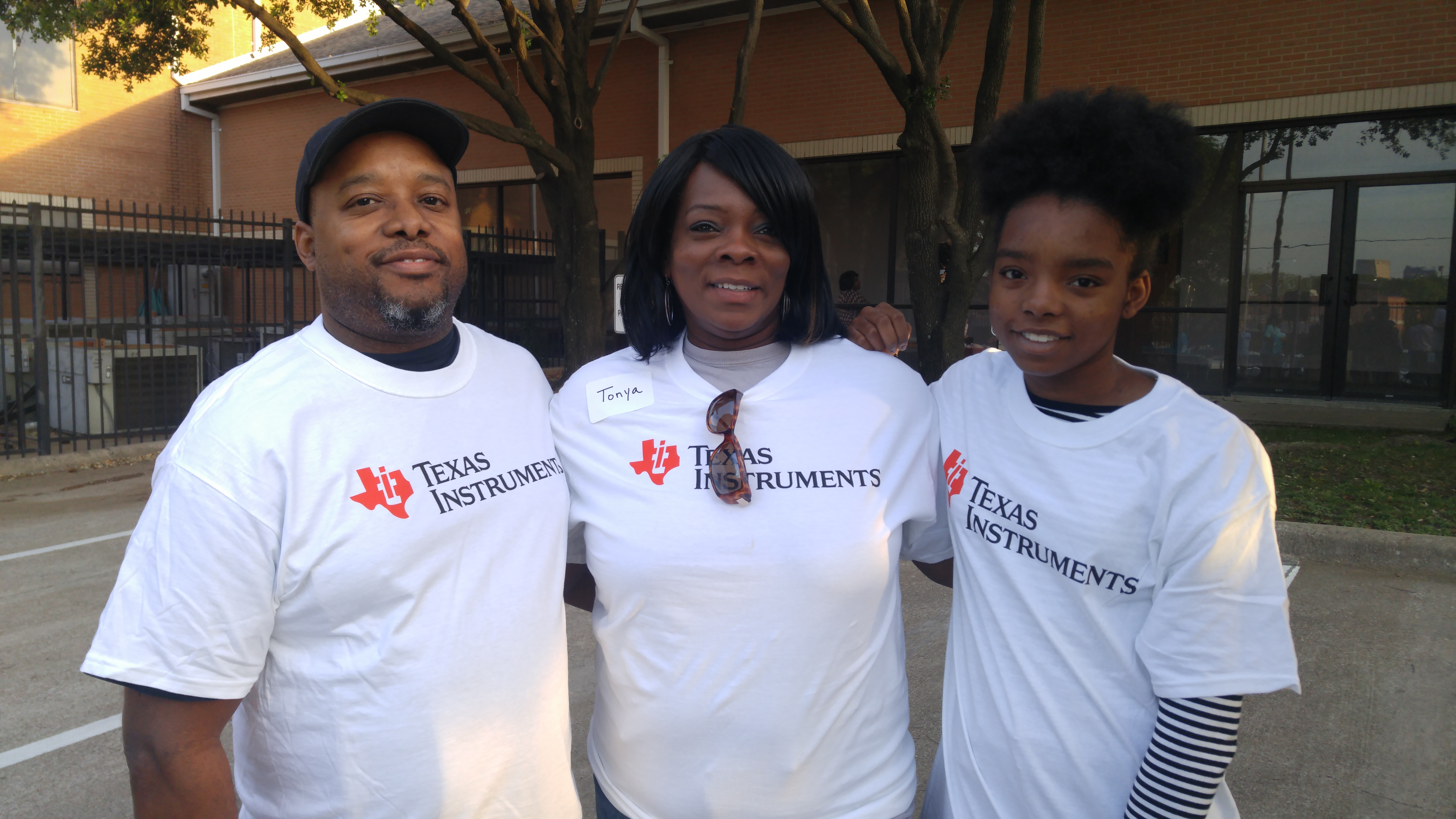 Tonya Watkins and her husband Reggie and their Daisha Watkins made volunteering a family affair on early Saturday at the Transform Dallas workday in Hamilton Park. While Reggie has been volunteering for years, and has volunteered with his daughter, Saturday was the first time Tonya volunteered.
"The Lord blessed me, so I'm going to give back," said Tonya as Transform Dallas volunteers signed in, got T-Shirts, ate breakfast and waited for their assignments.
Tonya said that in the past, she avoided volunteering because she thought she wasn't needed. She said she used to think: "Someone else will do it. They don't need me. I'm not going to be much of help."
But Saturday was different. "I'm going to try to do the best I can do – whatever else is asked of me," she said.
Her husband, an employee with Texas Instruments, a Transform Dallas corporate sponsor in Hamilton Park, said that he felt "good, very good" that his wife had joined him.
Reggie said his family has a long history of volunteering. His uncle was a NAACP president in the late '70s and early '80s. "It's something I've always done," explained Reggie, who was volunteering with Transform Dallas for the first time. "Voter registration drives and stuff like that."
Published on April 8, 2017 @ 6:29 PM CDT