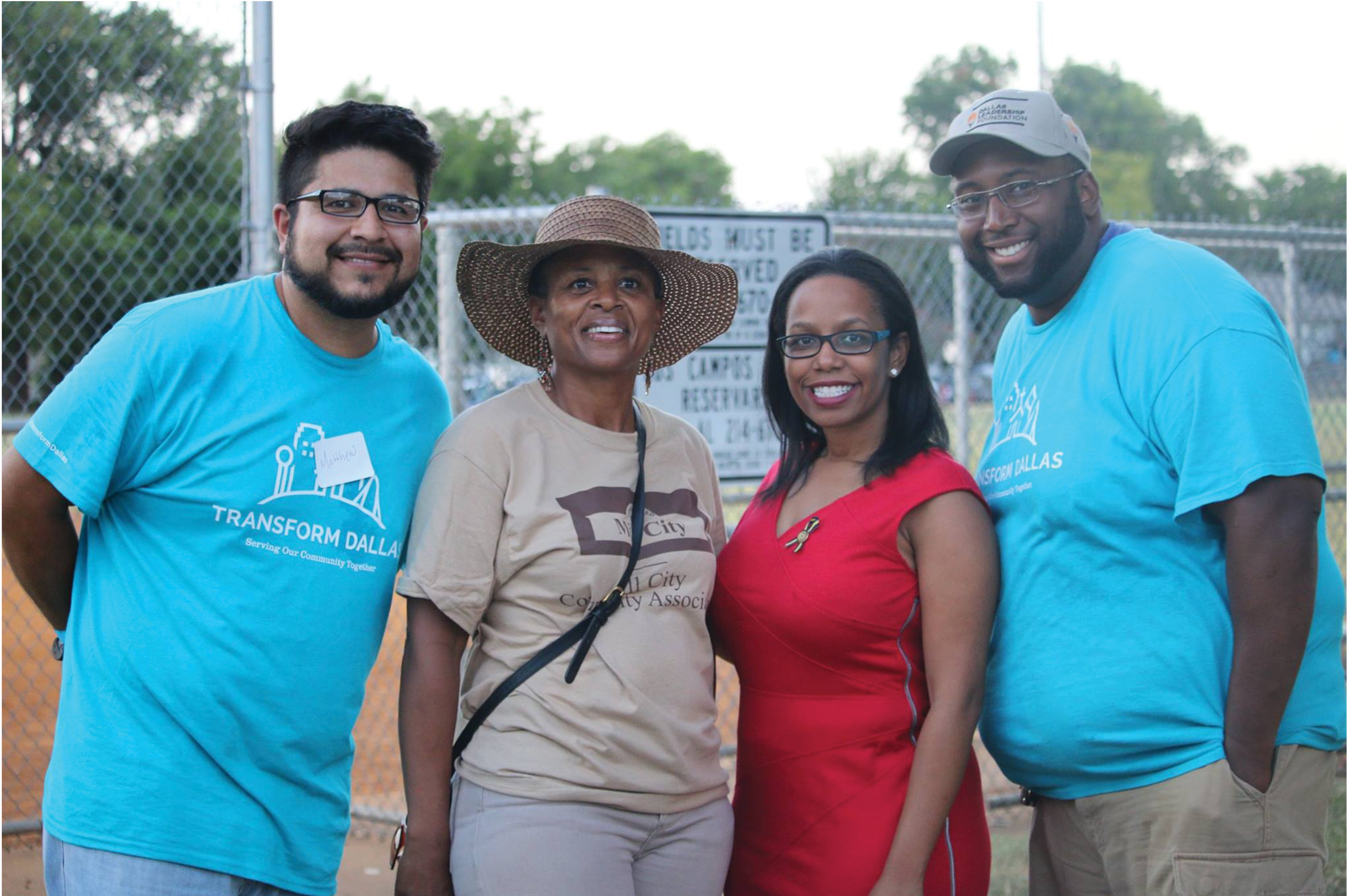 Alendra Lyons is a Dallas native with a generations-long history in Mill City, one of the 12 neighborhoods that Dallas Leadership Foundation serves. Upon her return in 2011, Alendra saw the community she called home as a child filled with substandard housing and rampant drug activity and decided to make a change.
Over the past six years, DLF has worked alongside Alendra to repair homes, reduce crime, and provide a safe environment for Mill City residents to flourish. Alendra now works on a regular basis to plan community events and spearhead initiatives like a teaching farm with Texas A&M, Transform Dallas, and the Community Navigator Project. In this project, DLF trains and prepares neighborhood residents to become experts in the local health system, education systems, and employment. DLF's belief that "those closest to the problem, are closest to the solution" is the inspiration behind the program.
Community navigators like Alendra are familiar faces that are better equipped to reach members of their community and assist them with accessing resources. DLF has connected Alendra and Mill City to partners like Highland Park Presbyterian Church, St. Luke UMC and ACT but more importantly Alendra has developed several other partnerships as she continues to rally for her community.
When asked why she continues to work with DLF, Ms. Lyons states "DLF is the foundation of my grooming. I partner with others, but as far as my backbone and foundation, this is where I stay. This role is strictly a place of accountability, plans, strategy, and feedback. I don't have anywhere else to go. This is my place".
There are hundreds of leaders like Alendra right here in our city. They are yearning for organizations like Dallas Leadership Foundation to help them do the work they already know should be done in their communities. When you make a gift to DLF, your contributions directly support the time, training, and nurturing of people like Alendra.
Donate to our Summer Match Campaign and your gift will be matched dollar for dollar!
Published on July 11, 2019 @ 2:51 PM CDT