The 2019 Transform Dallas events were a huge success! Thank you to our partners, volunteers, and staff for the work that you all do to ensure the city is served each year. We'll be back soon with details for next year's event.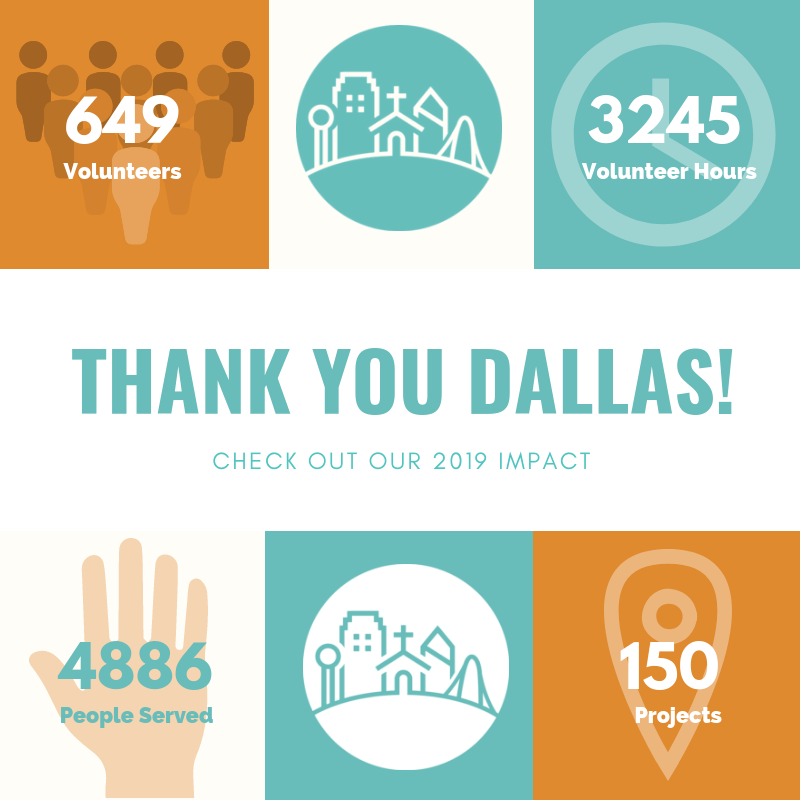 This year we want to ensure that Transform Dallas takes place all year long. Please join us for these events throughout the year!
| | | |
| --- | --- | --- |
| Date/Time | Event Description | Additional Information |
| October 26, 2019 | Pumpkinfest at Prestoncrest | Coming Soon |
| November 28, 2019 | Faith Formula Human Services Thanksgiving Celebration | Coming Soon |
| December 3, 2019 | Festival of Lights Vickery Meadow | Coming Soon |
Local churches in partnership with Dallas Leadership Foundation are mobilizing their congregations to go outside of the church walls and serve their communities alongside neighbors from different denominational, racial, class, and political backgrounds.
Volunteers will be recruited to pitch in with activities such as painting, landscaping yards, preparing and delivering care packages, and cleaning alleyways. This collective effort will include volunteers from different backgrounds working together on multiple projects.