2020 Event Update
During the past four years, incredible volunteers and organizations have committed to transformative action through participating in Transform Dallas. It is only through your committed dedication and hard work that Transform Dallas has continued success. The Transform Dallas team acknowledges the uncertain times we are in due to COVID-19; and we have adjusted our focus to better serve our neighbors in Dallas. Every week, we have provided relief through the distribution of food boxes and linkages to essential services for families in need.
This year, we will be celebrating five years of Transform Dallas in an exciting and different way. We encourage your commitment to helping us celebrate and exhibit dedication to the underserved communities throughout Dallas. Updates will be forthcoming on when to sign up and how you can serve. Together, we will continue to build transformative action with Transform Dallas! We look forward to hosting in-person again in 2021.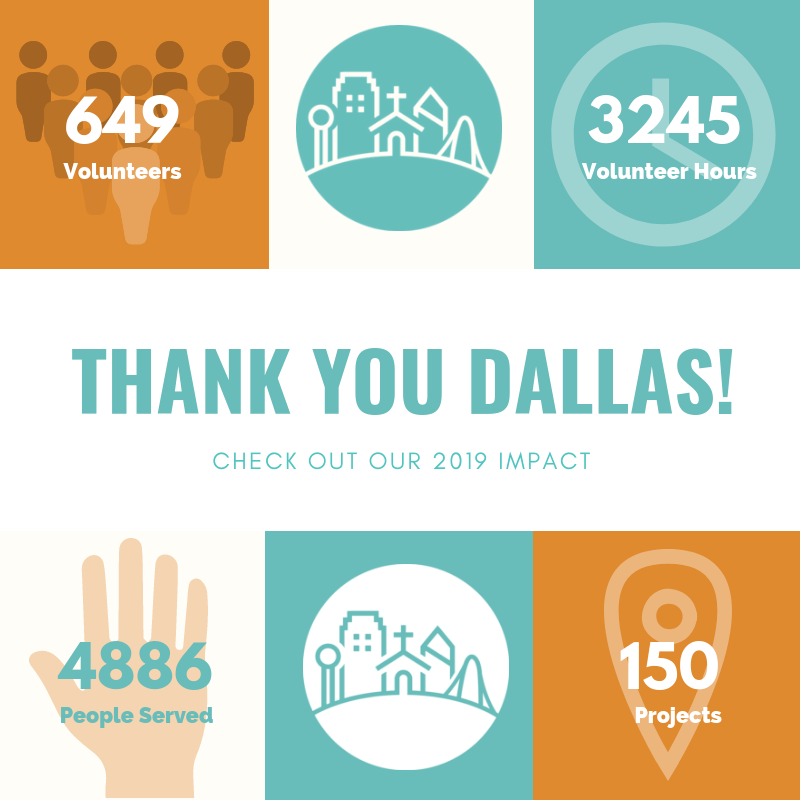 Local churches in partnership with Dallas Leadership Foundation are mobilizing their congregations to go outside of the church walls and serve their communities alongside neighbors from different denominational, racial, class, and political backgrounds.
Volunteers will be recruited to pitch in with activities such as painting, landscaping yards, preparing and delivering care packages, and cleaning alleyways. This collective effort will include volunteers from different backgrounds working together on multiple projects.
MAP KEY:


NEIGHBORHOOD BEAUTIFICATION


HUMAN/SOCIAL SERVICE


PRAYER/WORSHIP SERVICE/BLOCK PARTIES


INDICATES FAMILY-FRIENDLY WORK SITE