A major driver of prosperity in any neighborhood is a vibrant core of small businesses.
Small businesses offer a range of benefits. For example, business owners often know their customers because they're neighbors. The presence of small businesses such as a coffee-and-donuts spot or a hardware store creates foot traffic in an empty strip mall that would be empty otherwise. A collection of small businesses in a community also draws the attention of larger franchises or industries.
As the nation commemorates National Small Business Week, business owners and communities can make a point celebrating the continued possibilities small businesses offer such as innovation and economic growth. Businesses help communities sustain themselves by working alongside leaders working to increase or revive a neighborhood's economic health.
Small businesses contribute to the tax base and invest in community projects like sports teams and nonprofit fundraisers. They also create jobs. According to the U.S. Labor Department, "more than half of Americans either own or work for a small business, and they create two out of every three new jobs in the U.S. each year."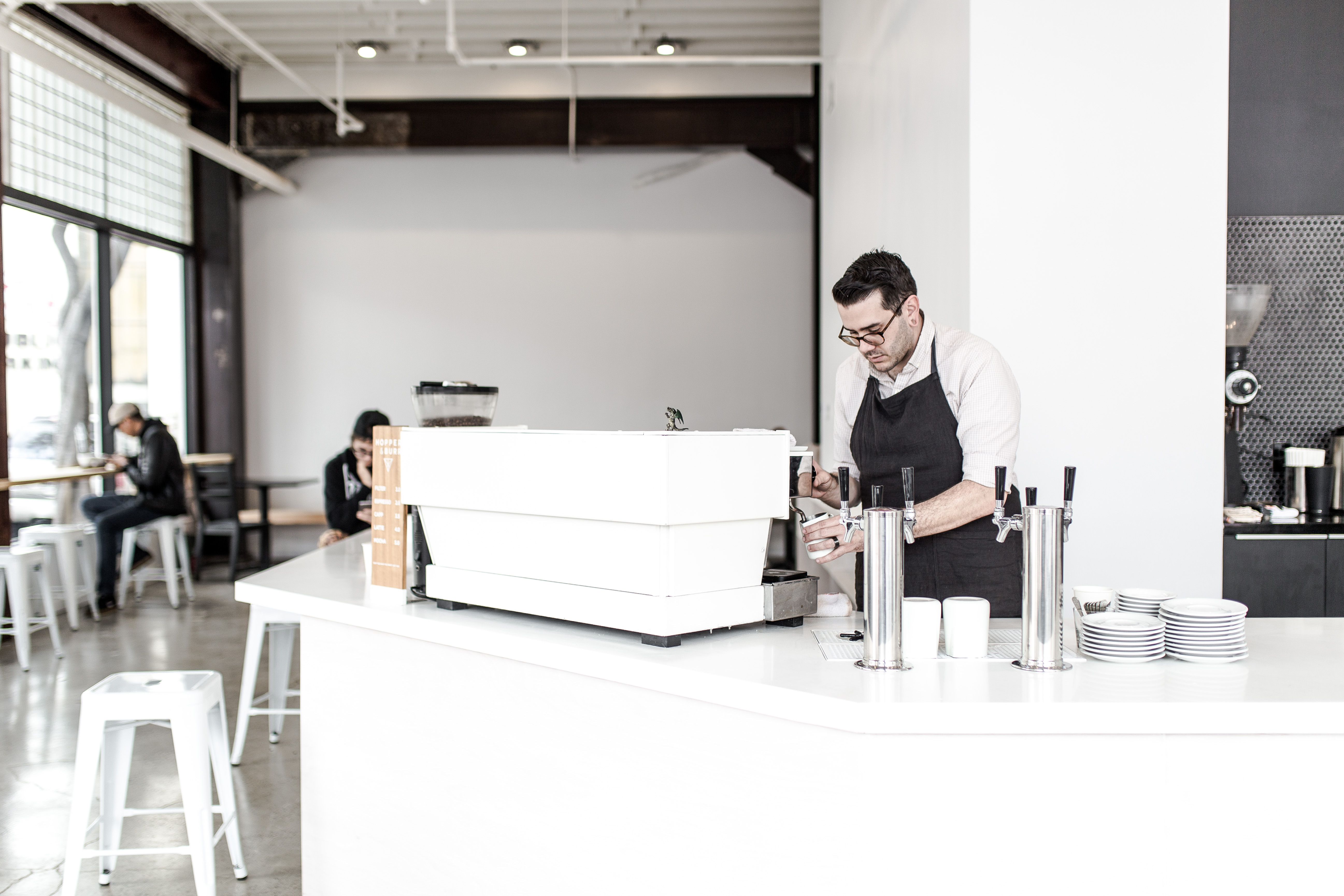 Getting small business to open their doors begins with cultivating an entrepreneurial mindset among young people. Programs that help entrepreneurs should be aggressively promoted and issues that cripple small businesses challenged at every opportunity.
Small businesses typically represent the dream fulfilled for the determined entrepreneur, who envisioned a dry cleaner or a restaurant franchise, a construction company, a hair salon, a car wash, a furniture store, a pool-and-spa supplier, a car dealership, a small deli, and a host of other businesses.
At Dallas Leadership Foundation we salute the small businesses that contribute to a community. Productive, community-supporting small businesses serve among the mix of building blocks that help a neighborhood swing from lethargic and dying to thriving and booming. Shopkeep offers 10 positive ways a small business can help a community in this article.
For more information about how Dallas Leadership Foundation works with neighborhoods, go to dlftx.org.
Published on May 3, 2017 @ 12:32 PM CDT
6 comments
powell scott
HELL0!!! do you want to be a member of the great illuminat brotherhood and start reciving 50,000,000,00USDmonthly and be popular among others and have riches and fame,,this is the only chance of being a member,i was sent by the freemason high chief to bring 52 members into the illuminatii have gotten 32,so we are looking for 2,,so try and be among the twenty people to be rich,wealthy and famous beyond measures,and your heart desires will be granted unto you. CALL AT+19149203849,WHATSAPP THE GRANDMASTER AT +2348032496611 OR EMAIL AT;powellscottilluminati666@gmail.com,,,so that we can begin the joining process...

Posted on Mon, Jun 26, 2017 @ 9:27 PM CST
Post Comments