Volunteer at DLF
Our volunteer opportuntities are largely housed within three departments - DLF Reentry (prison initiative), DLF Neighborhoods (community initiative) and DLF Youth (at-risk youth initiative). Whether it's assisting with the administrative needs of those three departments, mentoring men in prison or newly released, serving residents and leaders in our target neighborhoods, or cultivating relationships with young people during school hours or summer camp, we have a place for you!
If you have a heart for people in need and desire to see communities transformed, we invite you to complete the application below and volunteer at DLF.
Our Process
Fill out the volunteer application

Our team will connect with you to better understand your desire and availibility

If a background check is needed, we will let you know

Once approved, you will work with the program director of the designated area to set your schedule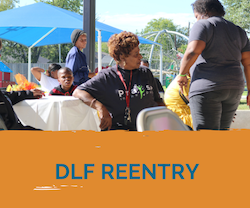 Course Instructors
Assist and/or lead faith based leadership classes in the Faith Based Dorm.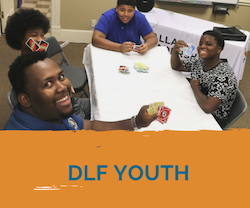 Mentors
Join our Youth team as they mold young lives! Mentor high school students in Richardson or Dallas ISD schools.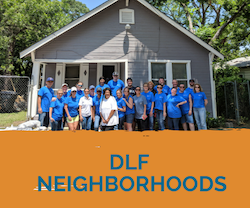 Beautification Projects
Assist our team with painting homes, restoring gardens, planting trees, and more! We have projects year round in the 11 neighborhoods we serve that improve the appearance, safety, and quality of life for Dallas residents.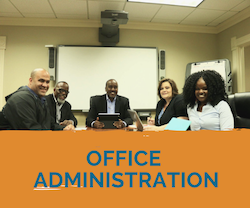 Direct Mail Support
Work with the Marketing and Communications team to send newsletters and special event invitations to our volunteers and donors.
Receptionist
Support the office by greeting guests, answering phones, delivering messages, and creating a warm and welcoming office enviornment.
Graphic Design
Assist the Marketing and Communications team with creating beautiful graphics for digital and print projects.
(Must be familiar with the Adobe Creative Suite)
Database Management
Keep our donor database current and assist with sending donation reciepts.
(Previous experience with Donor Pro, Donor Perfect, or Raiser's Edge is a plus)
Research
Work with various departments to conduct research on programs, funding sources, etc.