Volunteer
Our Volunteers
Our rockstar volunteers serve our neighborhoods, schools, and prisons to build healthier communities across Dallas. We have several opportunities for you to get involved.
Would you or a team from your organization like to volunteer for an upcoming DLF event? We would love for you to join us as we impact our city!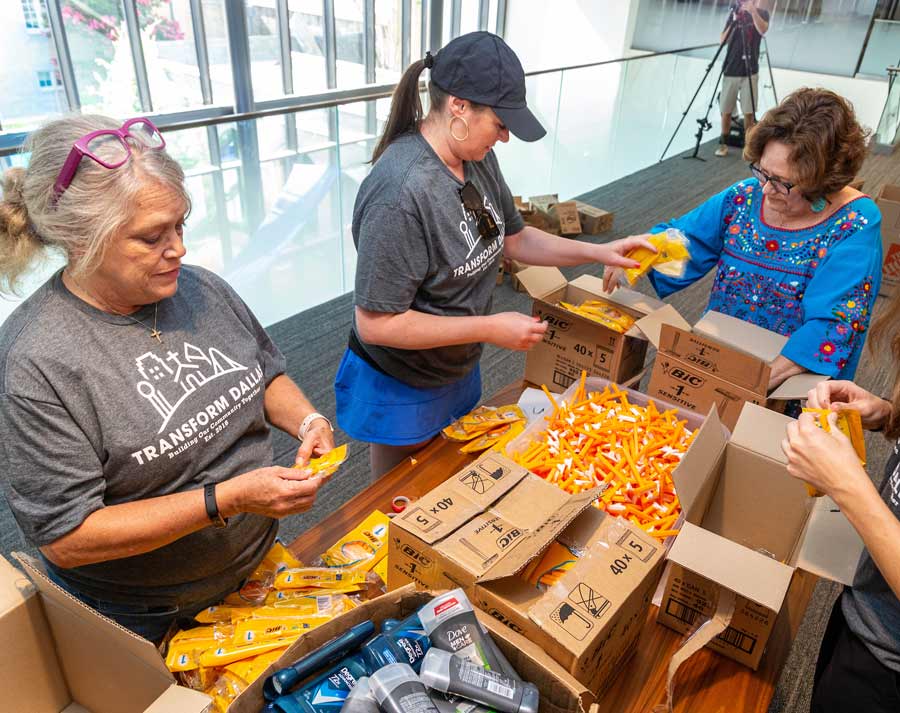 Office Administration
Direct Mail Support: Work with the Marketing and Communications team to send newsletters and special event invitations to our volunteers and donors.
Receptionist: Support the office by greeting guests, answering phones, delivering messages, and creating a warm and welcoming office environment.
Graphic Design: Assist the Marketing and Communications team by creating graphics for digital and print projects.
Database Management: Keep our donor database current and assist with sending donation receipts.
Research: Work with various departments to conduct research on programs, funding sources, etc.